.
WE'RE HIRING!
Experienced
Eldercare Nurses


Modern Campus of Senior Services
Located in Historic Columbus, Mississippi is Hiring Experienced Eldercare Nurses for Full and
Part Time Shifts-- Mississippi
Certification Required


Click Above For Our
Healthcare Careers Website


ADDITIONAL BENEFITS
Paid CPR Training,
License Recertification,
and Special Group Rates
with Aflac Insurance

Contact: Sheila Glover
(662) 241-5518



Ken Phillips - Administrator

The Plantation Pointe Retirement Community is for seniors who enjoy life and want to live it well.
Locally owned and operated Plantation Pointe is a modern campus of senior services where everyday life is enriched and celebrated.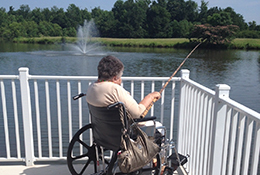 Residents enjoy tasty southern cooking, friendly faces, meaningful activities, and personal care which are professionally administered in a compassionate environment that is squeaky clean, bright, and modern. 
Come experience the "Good Life" at Plantation Pointe Retirement Community. Where living and growing old is celebrated everyday.
Schedule a visit so we can introduce you to the "Good Life" at Plantation Pointe Retirement Community—The Golden Triangle's Best Value for Senior Care since 1997
THE WINDSOR PLACE
Skilled-Nursing Center
WINDSOR REHAB
THE PHILWOOD SUITES
State Licensed Alzheimer's Care

Misty Holder (662) 241-5518
Ken Phillips - Administrator

THE ARRINGTON Assisted Living
THE BEDFORD SUITES Dementia Care
Jan McAfferty (662) 241-0001
Ken Phillips - Administrator