The Windsor Place Skilled-Nursing Center is a modern professionally staffed facility that provides seven days a week care by nurses and certified nursing assistants. Residents enjoy meaningful activities involving pets, children, games, plants, and volunteers that promote emotional and physical well-being. Discover The "GOOD LIFE"
The Living-Well Lifestyle of The Windsor Place Skilled-Nursing Center provides what seniors need most to relieve stress, live long, and enjoy life at any age. Windsor Place residents benefit from tasty Southern cooking, friendly faces, meaningful activities, and quality care in a compassionate environment that is squeaky clean, bright, and professionally administered.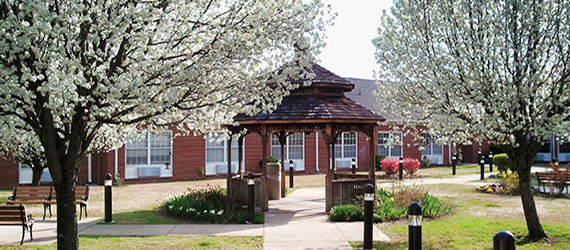 Modern In-House Therapy Department
Unique to Windsor Place is its modern, fully-equipped in-house therapy department. Full-service outpatient and short-term therapy helps residents to regain strength and mobility after hospitalization for hospitalization.
Windsor Place Rehab has the highest return-to-home recovery rates in the Golden Triangle. Windsor Place Rehab's clinically-proven path to recovery teamed with cutting-edge equipment and technology helps loved ones recover with improved mobility and a renewed sense of confidence. All Windsor Place Rehab therapy is provided by fully-licensed, certified, and experienced therapy professionals from Mid-South Rehab, and industry leading provider of physical, occupational, and speech therapy services.
Professional Affiliations
Mississippi Health Care Association
American Health Care Association
Dietary Managers Association
National Association of Subacute and Post Acute Care


For More Information

The Windsor Place Rehab Center is located on the campus of Plantation Pointe Retirement Community. Plantation Pointe is located on the East side of Highway 82 East, between Highway 50 and Lehmberg Road, in historic Columbus, Mississippi. For additional information contact Misty Holder, admissions director and licensed social worker at (662) 241-5518 or e-mail Misty at MHolder@Plantation-Pointe.net. For the latest Plantation Pointe information, visit the Plantation-Pointe Retirement Community Web site at www.Plantation-Pointe.net.